Hello India
This year, Mercari, Inc. will be establishing a Center of Excellence in Bengaluru, India—our first development base outside Japan and the US.
Since our founding, Mercari's product development has been driven by the skills and talent of many Indian engineers. With the opening of this new Center of Excellence in Bengaluru, we are looking to further expand our team.
Our team in India will leverage the vast technological capabilities and expertise that the country has to offer. Together, we aim to build high-quality products and services to strengthen Mercari's leadership position in the global market and achieve our mission to "create value in a global marketplace where anyone can buy & sell."
Why India?
We came to India not only because India is the world's leading technology hub, but also because we believe that Indian technology is a force for innovation.
The innovation of Mercari's services has been accompanied by a history of outstanding Indian members: in 2018, a total of 29 Indian Institute of Technology graduates crossed the ocean to join our Tokyo office.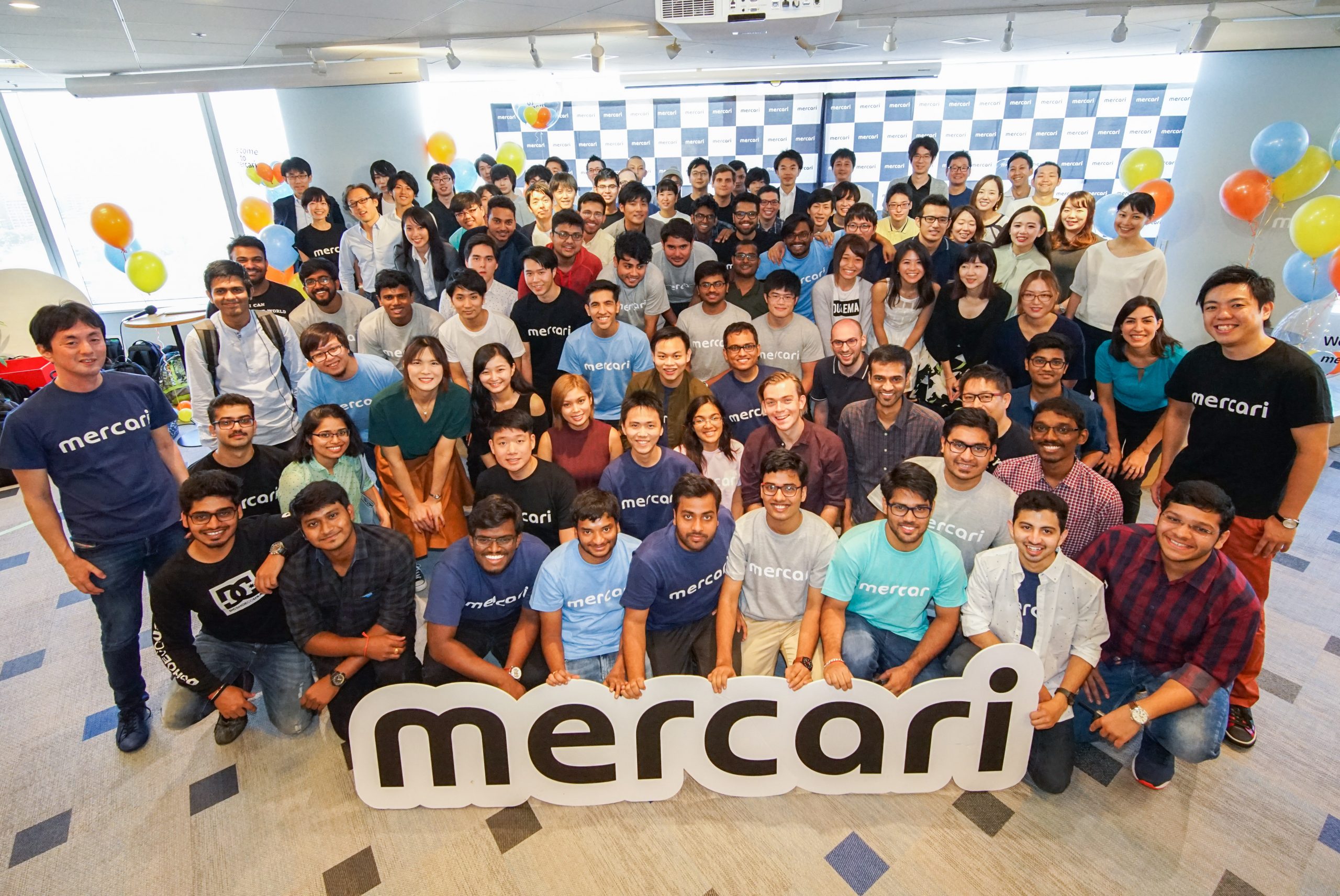 At Mercari, we have built a strong, globally diverse development organization to achieve innovation. Our Tokyo office members hail from about 40 countries and regions, and around half of our software engineers are from outside of Japan. Among them are a large number of engineers from India, and we have engineers in leadership positions as well. These members are actively involved in teams developing the latest technologies such as machine learning and AI.
In order to further strengthen our engineering capabilities, Mercari is developing new locations beyond Japan. As our company takes on this new challenge, now is an exciting time to join our team and start your next career journey!
About Mercari
Launched in 2013, Mercari is Japan's largest C2C marketplace with over 20 million monthly users. Through the Mercari app, users can sell their used or unwanted items to those who need them just by taking a photo and entering in some basic information.
We are constantly developing our app to provide an environment where anyone can conduct transactions easily, safely, and securely. As part of these efforts, we have invested in the latest technologies such as AI and machine learning, and have released various functions such as escrow payment, AI listing, and barcode listing. The app currently operates in Japan and the US, with 5.6 million monthly users in the US (as of 2022.3).
We have also successfully launched new businesses such as our mobile payment service Merpay. Today, Mercari Group is made up of multiple subsidiary businesses, including those involved in logistics, B2C e-commerce, blockchain, and sports team management.
The team at our new Bengaluru office will be responsible for overall product development at Mercari, Inc.
Message from Leadership
Our Culture
Mercari strives to create an environment where the organization and the people within it can grow together. The diverse members at Mercari share one common goal and demonstrate these values to work together to achieve our mission.
Culture Doc
The Culture Doc is an internal document that summarizes the behaviors and mindset shared by Mercari and its members.
Jobs
Below are our open positions! If you're interested, please read through the job descriptions and apply.
Related Articles