Welcoming the diversity inherent to all individuals
We have members with many diverse backgrounds at Mercari. Our goal is for everyone to have equal chances to do their best work, regardless of age, gender, sexual orientation, race, religion, physical ability, or any other identifying feature, and without classifying anyone as "majority" or "minority." We strive to create various policies and initiatives to make this a reality. Mercari does not set quotas, such as a 50:50 gender balance or a specific number of countries represented, because we feel that this goes against our ideal of respecting the diversity inherent to all individuals. We work towards promoting Diversity & Inclusion in true Mercari fashion, utilizing our unique combination of the experiences, knowledge, and views of our diverse members and our culture as a Japanese company.
Communities
Women@Mercari
The Women community works to improve our working environment and to create opportunities for women to thrive. Our initiatives aim to provide fair opportunities for all individuals regardless of their gender, enabling them to perform at their full potential. We created Build@Mercari, which is an educational program for future engineers, and co-host events with Women Who Code, a community of female engineers.
Multicultural@Mercari
The Multicultural community creates opportunities for members to learn and support each other in order to improve our understanding of different cultural, national, or linguistic backgrounds. We carry out our activities respecting everyone's identity and individuality, and not categorizing anyone based on things like race, religion, language, family, or social group.
Pride@Mercari
The Pride community holds study groups and events to raise awareness regarding sexual diversity, the LGBT+ community, and its allies (people who understand and support sexual diversity). We hold seminars with internal and external speakers, work on ways to improve our HR policies, and more.
Support
We provide training and support programs so that everyone working at Mercari is able to perform at their best.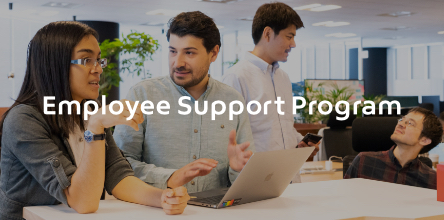 People