Message
Mercari does not establish any limits on its members, regardless of factors like age, gender, and nationality. This applies to new graduates and interns as well. Go Bold, All for One and Be a Pro: These are our company values, and we believe that any member who embodies them is a valuable member to us. Our aim is to have everyone work towards the challenging mission of "Circulate all forms of value to unleash the potential in all people," taking bold steps and not being afraid of failure.
New Graduate Recruitment
One characteristic of Mercari's new graduate recruitment is that we hire individuals who can immediately put their skills to the test, just like mid-career hires. We provide mentors to temporarily support new members when they join, ensuring that they quickly move their way up to the front lines. New graduates are treated the same as any other member. Our aim is to have an organization where all are treated equally as professionals, and have opportunities to learn and grow.
Interns
Mercari is actively looking for interns both domestically and abroad. Based on the candidates and their assigned teams, interns are hired for a set period of time (usually about 1 to 3 months) and given the opportunity to work on developing and improving features in our app. We hope that while working in the same environment as full-time members, interns will not only learn new skills and immerse themselves in the company culture, but also think about what they want to do and whether they can accomplish their goals.
People
Mercari has people with diverse experiences and backgrounds working together to achieve our mission.
Application guidelines (New graduates)
Join date

We hold an orientation for new graduates in April and October
Available positions

Engineers (All)
Other positions
Salary

There is no universal starting salary. Salaries will be offered based on your individual skills and value. After receiving an offer, if you acquire new skills through your school or an external program, your starting salary may change after joining the company.

Annual salary paid in 12 installments, once a month
Reviewed twice a year
Work Location

Roppongi Hills Mori Tower, 6-10-1 Roppongi, Minato-ku, Tokyo
Work Hours

Fixed Working Hours: 10 AM – 7 PM
Flex Time System (Core hours: 12:00 to 16:00)
Benefits

Complete health and social insurance
Incentive program
Employee stock ownership plan
Full transportation cost coverage
Sick Leave
Relax days
Seminar participation support
Language education support
Visa support
Maternity, paternity, and caregiving support
Minimum Requirements

Shared belief in Mercari and Merpay's mission and values
Candidate must be a student over 16 years old who will be available to join the company in July 2024
Business level English or Japanese
Selection Process (New Graduate Recruitment)

Technical assessment
Document screening
Interviews (For machine learning candidates: Document screening→Technical assessment→3 interviews)

*The number of steps is subject to change. During the interviews, we will ask about your skills, experience (research achievements, output as an intern, etc.) and what you wish to accomplish at Mercari or Merpay.
Application screening

Your resume is the first impression Mercari will have of you. Make sure it's easy to read, and try to write it so that anyone reading it can get a clear picture of your career history.
Your resume does not need to be in the standard Japanese resume format. We want to know about your experience and what you're good at, so feel free to choose whatever format you think shows that off best.
Please submit your resume in either English or Japanese. Note that some positions may require a specific language. In that case, we may specify which language to use when applying.
We want to know as much as we can about you and your work going into the interview, so please show us your past output, whether it's a blog, GitHub, or other work. If you've participated in any internships, tell us about it, including what the internship was, your role, and any quantitative results. Also, please include your expected graduation year.
Refer tothis pagefor more information about the Selection.
Engineering Blog
At Mercari, we frequently post information related to engineering and technology on our engineering blog.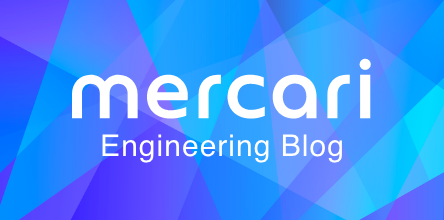 MERCARI GEARS Lecture Series
At Mercari, we are sending a lecture video for engineers that introduces the future direction and technical challenges.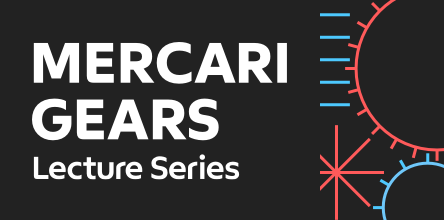 Support
We provide training and support programs so that everyone working at Mercari is able to perform at their best.