Creative at Mercari
At Mercari, we take on challenges every day in order to fulfill our mission to create value in a global marketplace where anyone can buy & sell. We need our marketplace app to growth further in order to achieve this mission, and that will require us to improve the product experience and increase brand value. Mercari's Creative Team aims to not only use data to plan projects, but also to conduct qualitative research on user activity in order to establish projects in a comprehensive way. This team has an extremely important role, as even the slightest design changes can decide whether or not users choose our service. In additional to the UI and UIX design, you will be in charge of several other aspects of the Mercari experience. This includes designing new services, communication design for marketing, branding assets, and designing shops and fixtures. You will also be expected to contribute to the product's growth by taking on bold challenges both online and offline, and to work on projects unique to a C2C marketplace used by both buyers and sellers
Bold Challenge
Big Impact
Creating systems, organizations, and services used around the world

The Mercari app has grown into a service used by more than 20.00 million people every month, but still has enormous potential. It is estimated that over 36 million people in Japan know of Mercari and are interested in listing items. This position will allow you to design and plan the user experience from the upper levels, working on an app with a large scale and high potential. Because you will be working with a diverse group of people including engineers, product managers, and new business owners, you will also be expected to have the design skills, cross-functional knowledge, and discussion skills needed to ensure smooth progress on projects. This position involves extremely difficult work, but allow you to leave a major impact on the entire world.
Micro Decision
Taking ownership, making decisions, and taking action in an evolving organization
Mercari's ideal Creative Team is a coordinated and flexible organization where each individual can take ownership of their work and make their own decisions. Each domain of the Mercari marketplace app, such as listing and shipping, has a designated leader who can work on projects at their discretion. With the addition of the payment service Merpay, Mercari has become more than just a marketplace app, and is now expected to provide users with a seamless experience with integrated payment features. It is common for a single person's ideas to lead to major and highly effective changes. Anyone can have a great impact on the product, as well as help other members grow and advance their careers.
Diversity & Inclusion
Working to achieve our mission in a strong team leveraging each individual's skills and diversity
Mercari aims to create value in a global marketplace, and we place a strong emphasis on diversity in our organization and team members. The Creative Team is made of members with a variety of skills. This includes UI/UX designers, art directors, editorial designers, web designers, illustrators, copywriters, UX researchers, and more. We believe that having members with different skills, cultures, and values provides us with a unique environment to discuss issues from various points of view.
People
Mercari has people with diverse experiences and backgrounds working together to achieve our mission.
Projects
These are some of the projects that Mercari's Creative Team has worked on.
Hello Mercari Sans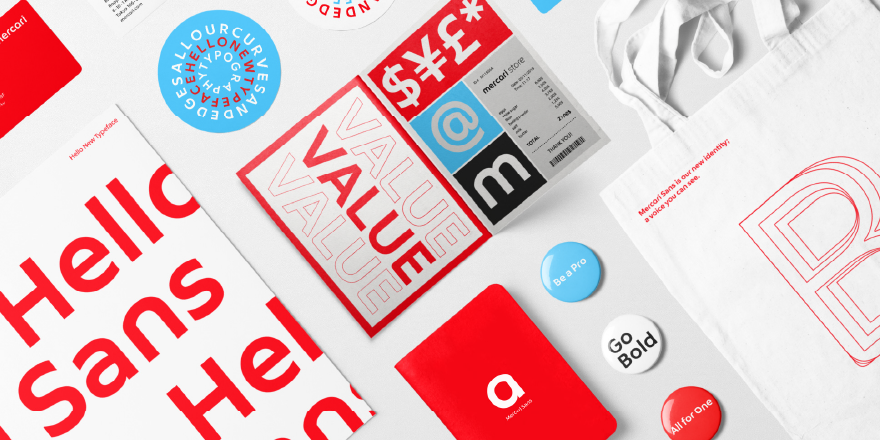 Mercari has developed an original corporate font as a way to change the way we put our thoughts on paper. We aim to deliver a consistent Mercari style both online and offline.
Hello new logo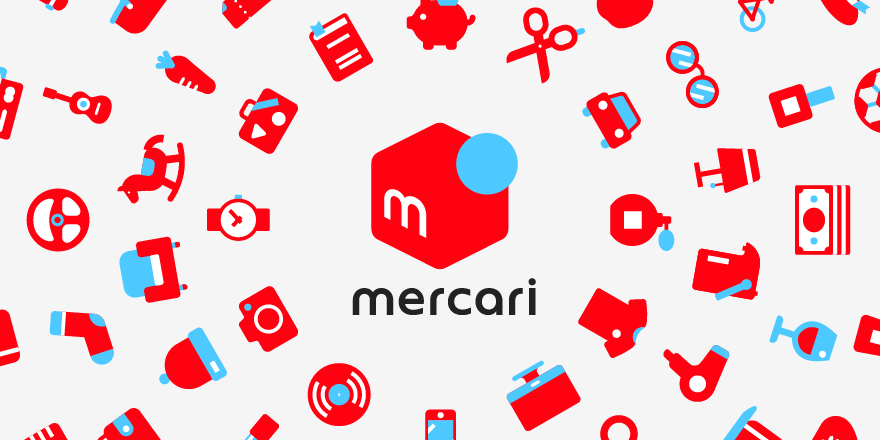 Mercari aims to go beyond its roots as a marketplace app, and find its way into people's everyday lives. We have redesigned our logo as one step towards that ideal future.