Mission
Create value in a
global marketplace where
anyone can buy & sell
"I want to make society more affluent by ensuring that limited resources are circulated." This is what founder Shintaro Yamada realized while traveling the world, and what led him to create the C2C marketplace known as Mercari. Thanks to technology, individuals around the world can now easily connect to buy and sell from each other. Through Mercari, we aim to establish a society where resources are circulated and where people can accomplish their goals without limitations.
More at
Empowering Individuals and Businesses: The Future Shintaro Yamada Envisions for Merpay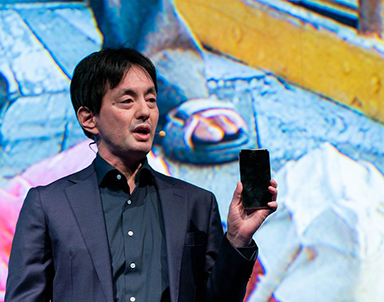 Values
At Mercari, we have three core values to help us in achieving our mission.
 

In order to create innovation with a big impact on the world, everyone takes on bold challenges and learns from many failures.
With the whole team working together and all members working to their highest potential, the team can achieve large missions that one person alone cannot.
All members take ownership of their work as professionals in their field, learn every day, and commit to showing results.
 

More at
THE BUSINESS DAY 02 Report: Kazuyuki Okudaira from the Nikkei interviews Mercari's Fumiaki Koizumi about the Ups and Downs of Mercari's First Five Years