Mercari's mission
Circulate all forms of value
to unleash the potential in all people
"What can I do to help society thrive with the finite resources we have?" The Mercari marketplace app was born in 2013 out of this thought by our founder Shintaro Yamada as he traveled the world. We believe that by circulating all forms of value, not just physical things and money, we can create opportunities for anyone to realize their dreams and contribute to society and the people around them. Mercari aims to use technology to connect people all over the world and create a world where anyone can unleash their potential.
で更に詳しく
Eight Keywords for Delving Into Mercari: Our First 10 Years and the Potential and Future We Seek to Unleash / The First Word: "Mission"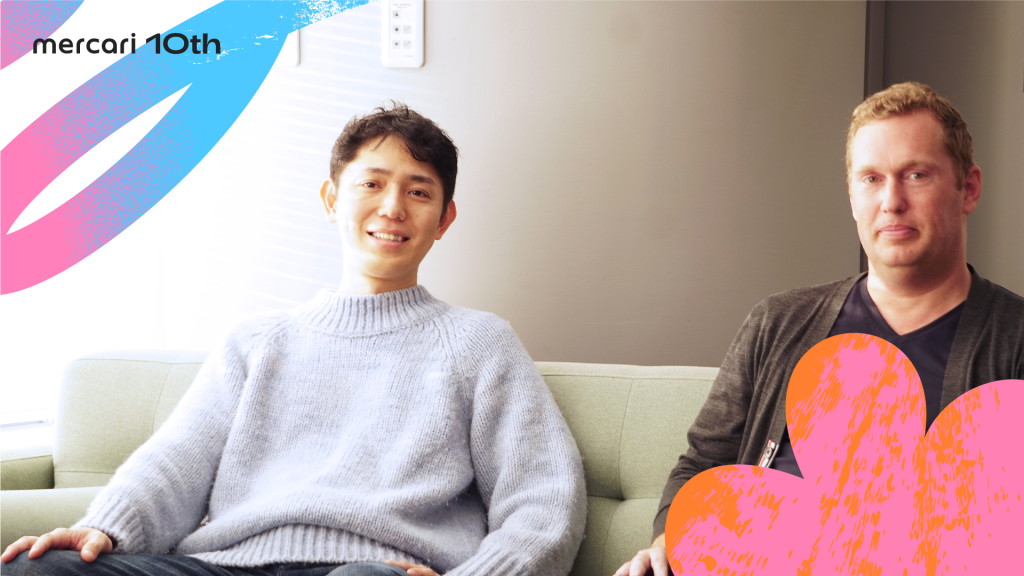 More at
Visions of a Circular Future— An Interview with Yoshihiro Kawahara and Shintaro Yamada on How Mercari Aims to Achieve "Planet Positive"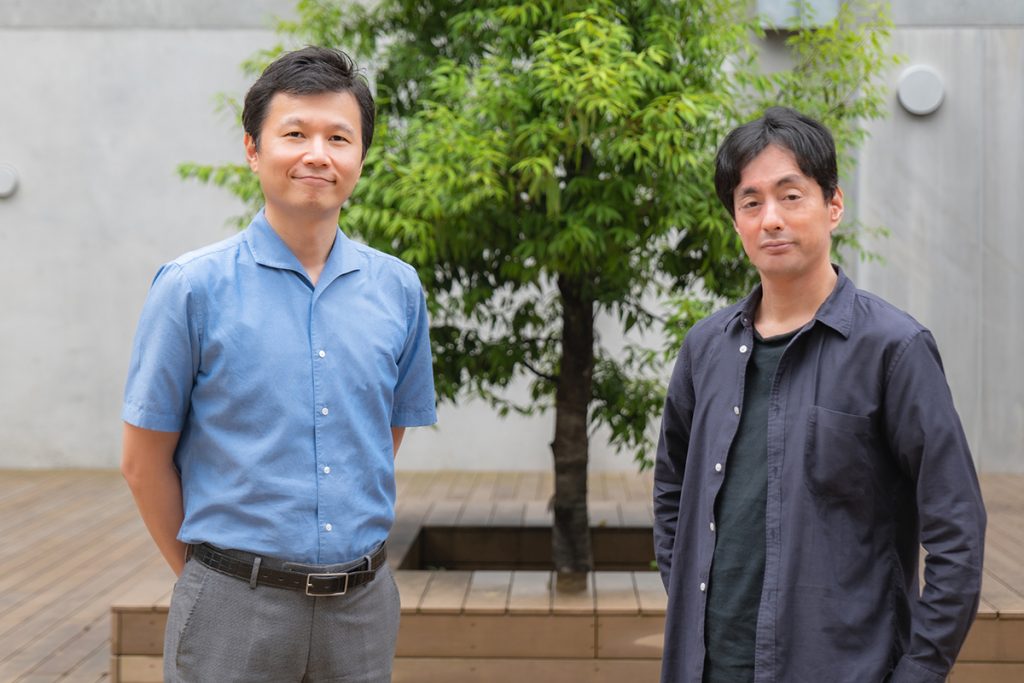 Values
At Mercari, we have three core values to help us in achieving our mission.
 

In order to create innovation with a big impact on the world, all Mercari members break away from precedent to take on bold challenges. It's vital that our members continually take on new challenges, learning from constant trial and error. They lead those around them to achieve the company mission while never losing sight of their own vision or their organization's vision.
Achieving great success requires not only that team members combine their talents but that all members identify what needs to be done and commit to seeing decisions through to the end. All members aim to achieve Mercari's mission by thinking through what we need and what needs to be done to achieve their best performance without getting hung up on the means by which they achieve it or the scope of their role.
Each Mercari member acts as a professional with a high level of expertise. They exhibit a willingness to always be learning, which has a positive impact not only on themselves but on their team as a whole. Members need to have both the advanced skills and positive mindset necessary to continuously improve themselves, as well as the willingness to translate those into action. Members aim to achieve Mercari's mission by expressing ownership and a sense of responsibility towards their work and their role, committing themselves to produce results.
 
Foundations
Sustainability
Right now, our livelihoods depend on using the earth's finite resources bit by bit. Mercari, too, relies on that foundation for its existence. We aim to achieve our mission in order to create a sustainable circular economy. For example, when considering how we conduct our businesses, we must also think about the impact it may have on the earth. Are we encouraging the overuse of packing materials? How much environmental impact does one item have as it travels from the seller to the buyer? As a company, we work to create an ecosystem where nothing goes to waste, and our belongings have a longer life. Mercari can't do this alone, of course, but we believe that if every person working at Mercari has a sustainable mindset as they take on their day-to-day work, we'll be able to create a circular economy in no time. We aim to be a Planet-Positive business that can contribute to solving environmental issues and help to share the earth's limited resources among people and every living thing on the planet for generations to come.
Diversity & Inclusion
We believe that in order to develop and provide a service that is accessible and accepted the world over, we need to be just as diverse as our users. The more diverse our users are, the more diverse their needs and insight into the product will be. For us to recognize those needs, we must understand not only the obvious differences, but the tacit differences as well. We must also continue to challenge discrimination and unequal opportunities people face simply because of their characteristics or backgrounds. We want to build an organization where people aren't judged by their characteristics or backgrounds, but have their personality and humanity welcomed and respected by all. In order to realize that goal, we must foster an inclusive mindset and create an environment that can support diverse values and ways of thinking. We work towards promoting Diversity & Inclusion in true Mercari fashion, recognizing the wide range of values held by our members to bring together diverse experiences, knowledge, and opinions.
Trust & Openness
Mutual trust is very important for Mercari. Based on the premise of trust, information is kept transparent, and the organization is built flat. Even as the organization continues to expand, and we continue to introduce scalable mechanisms to promote diversity, we work to keep internal rules to a minimum. We also focus on making sure all members are as committed as possible to the decision-making process. This is because we believe that allowing members to take the initiative in deciding their approach and actions helps create personal growth, a stronger organization, and greater agreement with decision-making. The Mercari service itself is supported by our users, business partners, merchants, and many other stakeholders; mutual trust forms the foundation on which our service stands. Mercari values trust and openness in growing both our organization and our business.
Well-being for Performance
At Mercari, our idea of well-being is every individual taking ownership of their health (both mental and physical) in order to boost their potential and give their best performance at all times. Take athletes, for example, who compete on the global stage just like us. As they aim to become the world's best, they take responsibility for their own well-being, constantly thinking about what they can do to break through their limits and perform to their greatest potential both as an individual and as part of a team. Like these athletes, we at Mercari need to take charge of our own mental and physical condition and keep demonstrating our best performance and values in order to achieve our mission. Mercari will continue to fully support its members' well-being so that they can take care of themselves and continue to aim for the stars.